Canadian Coupon Trading

Coupon Trading allows you to easily trade grocery or any kind of coupons with other members. Let's say you have some pet coupon that you don't need because you don't have pets but you're looking for Diapers coupons for your baby. You can contact people on here and exchange coupons with them. This way everyone benefits!

Hint: A person with a high "Trade Rating" indicates that others have traded with them and the trade went smoothly and as expected

Reminder: Don't forget to rate people after trading with them



Members are sorted by how recently they have updated their coupons. Most recently updated lists are on top.
Granger
Trade Rating: 42Positive Ratings:
100%
Last Updated on:
Feb 29, 2016
Trade List:
Updated Feb, 2016
I have been successful sending from people's wishlists.
Wish List:
Updated Feb, 2016
Insert : Yes
Save / Websaver / Gocoupons : Yes
Multiples : As stated
French / Printables / Store Specific / TFT: No *unless stated otherwise
Can I Stack: No

Multiples okay COUNTS AS ALL for exchanges/trains:
Chapman's $4
FPC - Any wishlist item
Similac Cheques or Coupons (good on Blue, RRLF)

Multiples okay COUNTS AS 3X ITS VALUE:
Gluten Free Coupons (RRLF) such as:
- Chex
- Glutino
- Nature's Path Munch Money
- Rice Thins
Driscolls Berries $1 or more
Heinz Ketchup/$ any Heinz
Wonderful Pistachios

Multiples okay COUNTS AS 2X ITS VALUE:
All Bran Bars
Bacon (not Turkey Bacon)
Black Diamond Block Cheese
Butter or margarine
Crackerbarrel Block Cheese
Eggs
Finish Quantum $3 or more
Heluva Good Dip
Glad Compost Bags
Glad Indoor/Outdoor Garbage Bags
Highliner fish (not breaded)
K-cups
Lettuce (e.g. $ off WUB Hormel Bacon Bits)
Neilson Milk
Orville Redenbacher
Playtex Baby
Playtex Tampons $2 or more
Sunrype

Multiples okay COUNTS AS FACE VALUE:
BABY (prefer Pampers diapers if you are trying to pick between the two, wipes either, use both)
Baby Gourmet B5G2 (face value $3)
Heinz Pouches
Hotdog or Hamburger Buns
Huggies Diaper/Pull-ups
Huggies baby wipes
J&J Baby $1
Pampers Diaper/Easy-ups
Pampers baby wipes
Tide or Purex

1 per rider/trader COUNTS AS FACE VALUE:
Always Pads any
Bread any
Crest or ColgateToothpaste
Cheese or Cream Cheese (any)
Danino, Minigo, Iogo Yogurt
Dish soap
Dove products (not for men)
Finish Tabs
Kraft Parmesan Cheese
Pasta Sauce
Pop
Summer Fresh Dip or Hummus
Laundry Detergent
Tampax/Playtex/UKotex Tampons
Ziploc

OTHER
Gift Cards - prefer SDM, Loblaws (counts 5x dollar value)
Pampers Gift to Grow Diaper Codes (Wipes = $1 coupon, Diapers = $2 coupon)
Permanent Stamps (1 stamp = $5 coupons)
Subway Coupons ($1 off, B1G1 etc. counts 2x dollar value)
Send a Private Message to Granger
Granger's Profile
Panthera
Trade Rating: 245Positive Ratings:
100%
Last Updated on:
Feb 19, 2016
Trade List:
.
.

FPCs
Pizza Pizza Free small box of potato wedges Exp Dec 31st
Seeds of Change 240g FPC Exp March 31st 08311867
Kelloggs Gas cards x2

NO EXPIRY DATE
Cats Pride $1 (Any) 1090041 x2
Jonny Cat $1 (Any) 1090043
Alcan BBQ Buddy $1 22801513 x8
Born Free 5oz or 9oz twin pack eco classic bottles $1
Johnvince foods $1 Any 85701061 / 85700879 x4
Bahlsen Biscuits .50 (No Hit) 4250626
Sharwoods .50 on any product x2
Ryvita .30 on any 4250588
Ryvita $1 wub2 200gr/250gr 4250682
New York Style products $1 any 4250692 x2
Taipan Sauce .35 (No upc)
Wilkin & Sons $1 (Any) 4250555
Linsey Foods $1 (Any) 62304724 x2
Slim-Fast Snack Bars Buy 2 save $2 87410484 x3
Slim-Fast Meal Replacement product Buy 2 Save $5 87410482
Live Clean Fresh Face Buy 2 Save $2.50 04200619 x5
Live Clean Fresh Face $1 04200622 X5
Live Clean Spa Therapy Buy 2 Save $2.50 04200446 X5
Live Clean Spa Therapy $1 04200459 X5
Pup-Peroni, Jerky Treats or Snausages Buy one get one FREE 66905631 X15
Dole Spinach Cherry almond Bleu or Endless Summer Salad kit $1 45804221 x4
Down Under Naturals or Fruit kicks .30 04200156 x4


BABY
Enfamil A+ Gentlease, Lactose Free, Nutramigen A+, Thickened or Soy 454g -992g powder or 237ml x 18 pack or larger Exp March 31st 3022048
Enfamil A+ Gentleease Powder 629g or 942g Exp March 31st 30220951
Enfamil A+ 6x59ml bottles (nipple ready) FPC Exp March 31st 30220935
Similac Cheque $5 Exp June 30th
Similac Advance with omega 3 and 6 8x59ml $5 Exp August 31st 18223167
Similac Partially Brokendown protein $7 638g Exp August 31st 18223141
GoodStart 1 with Omega 3+6 Ready to feed nursers $10 Exp Dec31st 201610041097
Goodstart $7 Powder can probiotic 640g, Omega 3+6 730g, OR case of concentrated liquid with omega 3+6 ready to feed 4x250ml disposable bottles 712ml Exp May 31st 10040342 X2
Goodstart $7 Powder can probiotic 640g, Omega 3+6 730g, OR case of concentrated liquid with omega 3+6 ready to feed 4x250ml disposable bottles 712ml Exp May 31st 10040313
Mother Hen Baby food $2 Exp June 30th 7690082
Oxy Clean Baby stain remover $2 Exp June 30th 65334672
Goodnights Pants or bedmats $3 Jumbo pack or larger Exp June 30th 49119259 x4
Fisher Price Infant toys $10 wus $50+ Exp June 30th 7881076
Boogie Wipes 30,45, or 90 Count $1 Exp June 30th 48302119
Fisher Price $10 off any $49.99 or above Swings, Bouncers, Gliders, Rockers, or Entertainers Exp June 30th 78810163
Fisher Price $10 wus $50 on Laugh and Learn toys Exp June 30th 78810189


FEBUARY
Saputo Products Buy 3 Participating products Save $2 Exp Febuary 29th 5071045 x3

MARCH
Arm & Hammer Spin brush $1 Exp March 31st (Peelie) x2
Lysol Disinfectant Spray $1.50 Exp March 31st 06558114 x6
President Spreadable Brie or Feta 185g $1 Exp March 31st 2016 46302582
Iogo Nano Pouch 4x90g $1 Exp March 31st 29215124 x8
Cover Leaf Smoked Oysters or Mussels .40 Exp March 31st 25409244 x9
Vim Buy 2 save $2 (No 250ml cream or special packs Exp March 31st 89289632 x3
Minute Rice 2 pack cups .75 Exp March 31st 10838440 x2 (peelie)

APRIL
Sunlight Laundry product .75 Exp April 30th 23902350
Misfits Treats bag 150g-170g $1 Exp April 10 08322409
Covergirl Olay simply ageless 3in1 Liquid Foundation or Foundation primer $2 Exp April 31st 0008100-202740 x4
Kelloggs Rice Krispies Multigrain shapes cereal $1 Exp April 30th 71580063 x6
Biore $2 any Exp April 31st 60001414 x8
Palmolive Liquid Dish soap 739ml Ultra Exp April 9th 80006769 x1

MAY
Royale Velour bathroom tissue 12 double roll or higher $1 Exp May 31st 68011228
Royale Tiger Towel $1 6 roll or larger Exp May 31st 68011215
Rpyale facial mulitpack 6pk + $1 Exp May 31st 680112002
Whiskas wet buy 5 get 5 perfect portions singles FREE Exp May 6th 08322526
Whiskas Dry Food 3kg-9.1kg $3 Exp May 6th 08322539
Franks Redhot $1 Exp May 31st 71902353 x2
Mapleleaf Prime Honey Garlic, Buffalo or Barbeque wings 800g $1 Exp May 31st x2
Schneiders Country Naturals Chicken strips/nuggets 750g $1 Exp May 31st 00609917 x2

JUNE
Windex Triggers $1 Exp June 6th 33695958
Scrubbing Bubbles Bathroom Cleaner aerosol or trigger $1.50 Exp June 6th 33695932
Arm & Hammer Power packs $1 Exp June 30th 65335333
Temptations Tub 454g $1 Exp June 30th 08322438
Cesar bakies $1 Exp June 30th 08322412
Glade products buy 3 save $5 (no solids or aerosols) Exp June 6th
Glade Wax Melt warmers $6 Exp June 6th 33696007
Glade Plugins scented oils or automatic spray refills bogo FREE Exp June 6th 33695961
Glade Large candles $3 Exp June 6th 33695987
Ready Crisp Bacon FREE wub 3 Maple Leaf, Schneiders, Prime, Hygrade, Larsen or Sunrise products Exp June 30th x3
Schneiders Pepperettes 375g $2.50 Exp June 30th x2
Maple Leaf 1/2 ham 800g $2.50 Exp June 30th
Schneiders Old Fashion half ham 800g Exp June 30th
Maple Leaf Natural selections deli meats 375g $2.50 Exp June 30th x2
Olay Fresh outlast bodywash (No trial/travel) $1 Exp June 30th
Olay Ultra Moisturizing bodywash (no trial/travel) $1 Exp June 30th
Riceworks 155g or larger $1 Exp June 10th 84000545
Dove Men + Care Face product $3 Exp June 30th 89289820
Dove Men + Care Deorant or Anti Perspirant $2 Exp June 30th 89289817
Playtex Sport pads, Liners or Combo packs $2 Exp June 30th 29010455
Ziploc Brand containers $2 wub2 Exp June 30th 3369091 x3
Hormel Real Bacon Bits or Peices $1 Exp June 30th 85019575

JULY
Iams dry food for cats 1.3kg-10.7kg $3 Exp July 31st 08322294
Iams Purrfect Delights or Delicacies wet food for cats b2g2 FREE (85G-156G) eXP jULY 31ST 08322308
Iams Dry Food for dogs 4.2kg-18.14kg $3 Exp July 31st 08322311
Iams wet food for dogs 349g-375g b2g2 FREE Exp July 31st 08322324
Seeds of Change BOGO Free 240g Exp Aug 1st 08322366
Ziploc Space Bag $2 Exp July 31st 33694795
Uncle Bens $2 Converted or Wholegrain Brown rice 900-2kg Exp July st 08321767

AUGUST
Oxi Clean powder $1.50 Exp Aug31st 65335337
Clubhouse Pure Vanilla, Ground Cinnamon, Cakemate white cookie icing, or billy bee honey $1 Exp August 31st 20905923 x2
Folgers Gourmet Selections 12,18,or 30 Kcups or 750-920g ground coffee $1 Exp August 31st 30404423 x2

DECEMBER
Aero buy 2 Nestle Aero 41g-168g save $1 Exp Dec 31st 10041042 x3
Bassilis Best BOGO FREE 907G Exp Dec 31st 118-134
Dr.Oetker .50 any Shirriff product Exp Dec 31st 88625834 x6
Dr.Oetker .50 Mousse, Pie Filling, Pie Crust, Pudding Supreme or Mug Cake, Creme Brulee and Crem Caramel Exp Dec 31st 88624772 x10
Cetaphil Gental Skin Cleanser $5 500ml Exp Dec 31st 38305489
Cetaphil Moistruizing Lotion 500ml or cream 453g $5 Exp Dec 31st 38305506
Centrum product (any) $3 Exp Dec 31st 12925432
Emergen C $3 Exp Dec 31st 12925474 x6
Wish List:
.
.

I prefer a minimum trade of $10 to make it worth postage.
I accept french coupons!

WELL.CA Codes or Gift Cards (Please.... I love this site)

Advil Good on any NED
Advil, Childrens
Arctic Gardens, $1 off any Arctic Gardens product Dec 31, 2017
Arm & Hammer Washing Soda (NOT Laundry soap)

Black Diamond Cheese Bars
Black River Angus
Bolthouse Farms Juice
Bolthouse Farms Carrots
Bush's Baked Beans

Cadbury .50 wub2 creme egg 34g, fudgee-o egg 34g, Caramilk egg 34g, oreo egg 34g, mini eggs 33g Exp March 27
Catelli,FPC Catelli Pasta Product, Dec 31, 2016
Celestial Seasonings
Chapmans
Cineplex (Admission, Popcorn, Scene points)
Colgate Total, $1.50 Colgate Total 60ml or larger
Colgate-Palmolive, $ any Colgate-Palmolive
Cooking Wine (Good on white or rice wine)

Danone yogurt
Dare Bear Paws (Only need 2)
Dare Breton Popped (Only need 2)
Dare NED
Dole or Delmonte pineapple or other canned fruit
Dove Men+Care personal wash product $2 (excluding 1x90g bar), June 30, 2016 (Only need 2)
Dove Men+Care hair product $2, June 30, 2016 (Only need 2)

Earthbound Farms, $1 any Earthbound Farm Product, Feb 1, 2016
Energizer, $5 Energizer Recharge 4AA or 4AAA batteries Sep 30, 2016 (I only need 1)
Europe's Best, $0.50 on (1) bag of Europe's Best Frozen Fruit, NED
Farkay Noodles NED
Flamingo, $5 Flamingo Frozen Product, 500-760g Oct 31 2016
Flamingo, $3 Flamingo Frozen Product, 500-760g Oct 31 2016
Gay Lea, $1.00 off any Gay Lea Real Whipped Cream, June 30, 2016 (Only need 2)
General Mills good on any cereal
G.U.M., $0.75 any G.U.M. product, Dec 31,2016

Hain-Celestial
Heinz good on any
Huntz Manwich NED

IOGO
Janes Chicken (Good on any or Chicken burgers)
Johnson & Johnson, $2 any (1) Johnson's product Tylenol Benylin Splenda etc, , June 30, 2016
Johnson & Johnson Band-Aids
Johnsonville, $1 any Johnsonville Sausage, Dec 31,2017

Kashi NED
Kelloggs good on any cereal or Eggos
Kikkoman, $ any Kikkoman product (Good on ANY! NOT just sauce!)
Liberte yogurt
Marc Angelo FPC
Maple Leaf Bacon, 375g, any 2.50 June 30th
McDonalds Coffee cards

Nakano, $0.40 any Nakano Rice Vinegar products, 84408222, NED
Nakano, $0.55 any Nakano products
No Yolks Egg Noodles
PepsiCo, Save $1 on your purchase of ONE (1) 12 or 15 x 355ml can pack of a participating PepsiCo product, September 30 2016
Primo products (Diced tomatoes, Tomato sauce, Pasta Sauce) LOTS PLEASE!

Reckitt Benckiser, FPC (1) participating product displayed, Feb 29,2016
Salvation Army $10 wus $25
Schneiders, $1 any one Schneiders Grill'ems or Pepperettes (500g) or Hot Dogs (450g), March 31, 2016 (I only need 2)
Snack Pack 396g, Del Monte 428ml, and Chef Boyardee 425g, $1 wub2 April 30, 2016
Tetley Tea
Tim Hortons Free Coffees
Value Village discounts
Well.ca Codes or Gift Cards (Please!!!)
Wholly, FPC Wholly Guacamole or Wholly Salsa (I value @ $3)

Buffet coupons for Casino New Brunswick
Coupons for other natural health/beauty/cleaning products (Ask first)


*Unicorn Wishes*
A.Lassonde, $5 any Oasis, Rougemont, Ever Fresh, Orange Maison, Fruite, Graves, Allens or Fairlee products, NED
Arla, $5 towards any TreStelle, Castello, Apetina or Dofino Cheese, 55404264, NED
Bonduelle Canada, FPC on any Arctic Gardens, Bonduelle, Avon, Graves, Stokely, Carriere or Festino product (max value $5), 49700028, NED
Burnbrae Farms, FPC Burnbrae Prestige Eggs 12 or 18ct, 42405652, NED
Burnbrae Farms, FPC Burnbrae Free Run Omega 3 Eggs, 42405131, NED
Burts Bees
Cavendish, FPC Cavendish Frozen Potato product,NED
Club House, $1 any Club House Herb or Spice excludes La Grille/One Step Seasoning NED
Dare NED
Maple Leaf, $5 off Maple Leaf products, December 31, 2016
Maple Leaf, $10 off Maple Leaf products, December 31, 2016
Rubbermiad,$ any Rubbermaid product, NED
Unico, $1 any Gallo, Safflo, Unico, Liberty, or Premium Collection product, 79103624, NED
Send a Private Message to Panthera
Panthera's Profile
mpag2002
Trade Rating: 36Positive Ratings:
100%
Last Updated on:
Feb 17, 2016
Trade List:
FOOD/BEVERAGES:
Alokozay Tea $1.00 3/19/2016 69706787 Qty. 2
Barilla Protein Plus or Gluten Free $0.50 03/31/2016 32003316 Qty. 2
Carnation with the purchase of tea $1.00 02/29/2016 Qty. 3
Clover Leaf Toppers $2.00 06/30/2016 25409925 Qty. 2
Club House Slow Cooker Sauce with meat $2.00 02/29/2016 20905620 Qty. 2
Cream of Wheat $1.00 06/30/2016 60003805 Qty. 2
Dr. Oetker Shirriff $0.50 12/31/2016 88625834 Qty. 2
Folgers $1.00 08/31/2016 Qty. 1
Gay Lea Whipped Cream $1.00 06/30/2016 02708586 Qty. 2
Hormel Deli Tray $2.00 06/30/2016 85019618 Qty. 2
Keebler B2G $1.00 6/30/2016 84400869 Qty. 1
Lilydale Chicken or Turkey $2.00 06/01/2016 11900552 Qty. 4
Minute Rice Basmati/Jasmine (500g) $1.00 03/31/2016 10835249 Qty. 2
Nakano Rice Vinegar (355ml) $1.00 No Expiry 84404653 Qty. 1
Neilson Trustaste Microfiltered Milk (3L) $1.00 03/01/2016 5071018 Qty. 2
Ocean Spray $0.50 06/30/2016 23005932 Qty. 1
Orville Redenbacher Ready to Eat (116g-220g) & Popcorn Chips (155g) WUB2 $1.00 03/31/2016 44410155 Qty. 2
Pam Baking Spray $1.00 04/01/2016 44410285 Qty. 2
Pepperidge Farm Cookies $1.00 03/31/2016 00926616 Qty. 1
Pillerís $0.75 03/19/2016 49807110 Qty. 2
President Spreadable Brie or Feta $1.00 03/31/2016 Qty. 2
Pure Via $1.00 04/30/2016 02003984 Qty. 2
Robinhood, Crisco, Eagle Brand, Carnation, Stevia $0.50 08/31/2016 Qty. 4
Robinhood Gluten Free Quick Banana Bread $1.00 04/30/2016 09244939 Qty. 2
Smuckerís $0.50 08/31/2016 51528195 Qty. 1
Sugar Twin $1.00 06/30/2016 60003762 Qty. 3
Tabasco $1.50 02/29/2016 96180241 Qty. 2
Uncle Benís Converted Rice (900g-2kg) WUB2 $2.00 07/01/2016 08321767 Qty. 2
Uncle Benís Natural Select or Quick Cook WUB2 $3.00 05/31/2016 08322106 Qty. 2

PETS:
Pedigree Dry Foods for Dogs BOGO Pedigree Vitality 04/09/2016 08322236 Qty. 1
Whiskas Dry Foods (1.4kg-2kg) $3.00 03/09/2016 08322249 Qty. 1

BATHROOM/TOILETRIES/BEAUTY SUPPLIES :
Pears Bar Soap $0.50 3/18/2016 95200570 Qty. 2
Cetaphil $3.00 6/30/2016 38305854 Qty. 2
Depend $3.00 03/21/2016 49121995 Qty. 2
Gillette Fusion Prosheild Razor $3.00 05/30/2016 0047400-202943 Qty. 2
Gold Bond $3.00 6/30/2016 06804523 Qty. 2
Poise $3.00 03/19/2016 49121982 Qty. 2
Royale Velour $1.00 05/31/2016 68011185 Qty. 4
Spectro Cleansers (500ml or AcneCare Wash 170g) $3.00 4/30/2016 83830668 Qty. 3

CLEANING/HOUSEHOLD SUPPLIES:
Lysol $1.50 03/31/2016 06558114 Qty. 3
OxiClean Dishwasher Product $2.00 03/15/2016 65335130 Qty. 2
OxiClean Stain Remover $1.50 09/30/2016 65334724 Qty. 2
Scrubbing Bubbles Toilet Fresh Brush $2.00 04/30/2016 33695743 Qty. 2
Scrubbing Bubbles Toilet Cleaning Gel $2.00 04/30/2016 33695756 Qty. 2
Scrubbing Bubbles Toilet Gel or Fresh Brush $1.50 03/01/2016 3369065 Qty. 3
Vim WUB2 $2.00 03/31/2016 89289632 Qty. 1
Ziploc Container $1.00 02/28/2016 33695769 Qty. 3

PAIN/MED/VITAMINS ETC:
Reactine (40ct or larger) $5.00 03/07/2016 04396446 Qty. 2
Wish List:
Crest, Jane's, Pizza (Dr. Oetker, Ristorante, Casa Di Mama, Delissio, Buitoni), Juice (Oasis, Hawaiian Punch, Del Monte), Ice Cream (Chapman), fresh or frozen vegetables & fruits, Toilet Paper (Royale, Royale Velour, Cashmere, Scotties, Cottonelle), Pepsi Products, Maple Leaf Products, and Eggo Waffles.
Send a Private Message to mpag2002
mpag2002's Profile
Ellie2239
Trade Rating: 37Positive Ratings:
100%
Last Updated on:
Feb 16, 2016
Trade List:
Free product coupons:


Mail in rebates:

FREE Finish product: save up to $8.00 on any Finish dishwasher cleaner, jet-dry, quantum jet-dry (200mL or larger) or dishwasher freshener purchases must be made between Feb 12 2016- March 12 2016

B1G1 FREE purchase any 2 MegaRed omega-3 krill oil or MegaRed super heart products and receive up to $34.99 to cover the cost of 1 product purchases must be made between Feb 12 2016- March 12 2016

TRY ME FREE-purchase any 1 Veet facial hair removal product and receive up to $22.99 to cover the cost of the product purchases must be made between Feb 12 2016- March 12 2016

TRY ME FREE-purchase Any Durex Play pleasure gels 100ml-200ml, and receive up to $18.40 to cover the cost of the product purchases must be made between Feb 12 2016- March 12 2016




Hair/Beauty/hygiene/personal care products:

save $0.75 on any Blister soft & lush, ultra-rich hydration, lip ointment, ultra protection, lip meed (all formats), complete moisture, lip vibrance, deep renewal, silk & shine, DCT, or lip conditioner exp Feb 29 2016 X2

save $0.75 on any Arm & Hammer adult or oracle kids toothpaste exp Feb 29 2016

$1 off any 1 package of U by Kotex light days liners excl 14-22ct &trial size exp March 31 2016

$3 off any 1 AcneFree acne control gel or oil free acne cleanser exp Feb 29 2016

$3 off CeraVe moisturizing cream 453g or 539g exp Feb 29 2016

$3 off Spectro cleansers 500mL or Spectro acne care wash 170g exp April 30 2016

$5 off any 1 Skinfix item incl. baby, adult, & diabetes products exp March 31 2016 (Redeemable at Loblaws, Superstore, Fortinos, Valu-mart, Zehrs, Extra foods

save $2 on any Trojan lubricant exp April 30 2016

save $2 on any one Summerís Eve feminine care product exp May 31 2016

save $5 off one Amope Pedi Perfect Electronic nail care system exp March 12 2016

$3 off any Dove Men+Care face product excl travel size exp June 30 2016


Food products:

$0.50 off nutella 725g jar no expiry x3

save $1 on any Club House pure vanilla, club house ground cinnamon, cake mate white cookie icing or billy bee honey exp Aug 31 2016 X2

$1 off any Sugar Twin product exp June 30 2016 x2

$1 off any Cream of wheat product exp June 30 2016 x2

$1 off any 1 President spreadable Brie or spreadable Feta 185g exp March 31 2016 x2

$1 off Orville Redenbacher 24 pk microwavable popcorn available at Walmart, superstore, fortinos, zehrs, lobulose, save easy, dominion and your independent grocer exp March 31 2016

$1 off any Pure protein value pack exp April 30 2016, May 31 2016

$1 off on any Pure Via product exp April 30 2016

$1 off any 1 Pam any size exp April 1 2016

$1 off any 1 Pam Baking exp April 1 2016

$3 off any 2 uncle Benís natural select or quick cook perfection products exp May 31 2016 x2

$2 off any 2 uncle Benís converted brand rice or wholegrain brown rice products 900g-2kg exp May 31 2016

Buy 1 get 1 free on any 1 Maple leaf natural selections lunch box exp march 31 2016

HelloFresh food box subscription- 3 Free meals for new subscribers hellofresh.com exp June 30 2016

$1 off one bag of 155g or larger riceworks exp June 10 2016



Cleaning products/Laundry products:

$1 off the purchase of Sunlight dishwasher pacs AND sunlight dish liquid excl 10 pacs, 305mL, &442mL exp Feb 28 2016 x2

$2 off any oxiclean dishwasher product exp March 15 2016

$1.50 off any one Woolite laundry detergent exp March 12 2016

$2 off any Drano product exp June 6 2016

$1 off any Drano product exp April 7 2016

$1 off one Lysol Click gel toilet bowl cleaner exp March 12 2016

$2 off the purchase of one Lysol toilet bowl cleaner AND one Lysol Click gel toilet bowl cleaner exp March 12 2016


Baby/kids products:



Bathroom/ tissue products:

$1 off any Royale Velour bathroom tissue 12 double roll or larger exp May 31 2016

$1 off any Royale tiger towel paper towel 6 roll or larger exp May 31 2016



Pet products:

save $1 on any one size Saular Scoopable Plus cat litter (exp doesn't have one)

$3 off any Whiskas dry food for cats 1.4kg-2kg, any variety exp March 9 2016

$2 off any one 1.42kg or larger bag of Purina cat chow, any variety exp March 31 2016 x2

$1 off Arm & Hammer Clump & seal litter 6.4kg exp April 30 2016 x2

$2 off Arm & Hammer Clump & seal litter 9.1kg, 12.7kg or 17.2kg exp April 30 2016 x2

Get one FREE bag of Pedigree vitality dry food for dogs 5.4kg-8kg when you buy a bag of Pedigree dry food for dogs 10.4kg-14kg any variety exp April 9 2016

save $1 on the purchase of one bag of Misfits treats (150g-170g, any variety) exp April 10 2016

$1 off any one Temptations tub (454g, any flavour) eep June 30 2016

BUY any 5 Whiskas wet products and get 5 Whiskas perfect portions singles FREE exp May 6 2016

$3 off any Whiskas dry food for cats (3kg-9.1kg, any variety) exp May 6 2016

Buy 2 cans of IAMS wet food for dogs and get 1 FREE (349g-375g, any variety exp July 31 2016

$3 off one bag of IAMS dry food for dogs 4.2kg-18.14kg, any variety exp July 31 2016

$3 off one bag of IAMS dry food for cats 1.3kg-10.7kg, any variety exp July 31 2016

Buy 2 IAMS Purrfect Delights of Purrfect Delicacies wet food for cats and get 2 FREE 85g-156g, any variety exp July 31 2016

buy 1 pack of Pedigree Dentabites(140g-350g) and get 1 pack of Pedigree dentabites (140g-350g) or Denta Stix (155g-441g) FREE exp June 30 2016


Medication products:

Save $3 on any AClaritin product (no expiry date)

$2 off Webber naturals omega-3 supplements exp March 31 2016 x13

$1.50 off any Disney or Star Wars dummies product exp April 30 2016, May 31 2016

$2 off any Ex-Lax product exp April 30 2016

$3 off any 1 Bausch + Lomb moisture eyes dry eye or Ocuvite adult 50+ exp Feb 29 2016

$2 off any 1 45s or larger Cold-FX or any 1 Cold-Fx first signs product exp Feb 29 2016

$3 off Zaxís original Darkspot or Dark-circle eye cream exp Feb 28 2016 redeemable at Shoppers drug mart and Rexall

$5 off any Osteo Bi-flex product eep May 31 2016



Other:

$1 off any 1 Rubbermaid lunchBlox sandwich, salad, entree or kids lunch kit exp Feb 28 2016

$1 off any Ziploc brand containers product expo Feb 28 2016, June 6 2016

save $1 on Ziplock space bags exp June 6 2016
Wish List:
COUPON WISHLIST:
Kiju organic juice
LIVE CLEAN
GAIN
Dawn
Charmin
Breton crackers or any Dare product
Gift cards (Bulk Barn, Shoppers, superstore, wal mart, no frills etc.)
Toilet paper
christie crackers or Christie cookies
smuckerís jam
kraft peanut butter
lactantia butter
gay lea butter
natrel butter
fleecy
jamieson vitamins
Secret deodorant
organic product coupons
black diamond cheese 450/500g
Coffeemate
Folgers coffee
Maxwell house coffee
Milk- Natrel
AEROPLAN miles pins
$4 or $5 Chapmanís product
D' ITALIANO BREAD
UNUSED STAMPS!
Canadian tire money
Lunchmate bucks
Just let me know what you have/ want to trade and we can make a deal :)
Send a Private Message to Ellie2239
Ellie2239's Profile
cherielake
Trade Rating: 397Positive Ratings:
100%
Last Updated on:
Feb 11, 2016
Trade List:
Trade and wish list can be found at the link below - if the link does not work please copy and paste into the search bar

http://forum.smartcanucks.ca/413095-ft-stamps-gift-cards-lf-many-many-things-canada/#post6551943
Wish List:
please check my coupon thread
Send a Private Message to cherielake
cherielake's Profile
LittleMinx
Trade Rating: 13Positive Ratings:
100%
Last Updated on:
Feb 7, 2016
Trade List:
Dr. Oetker Shirriff save 50 cents on any one
Exp Dec 31/16 x 5

Smucker's/Adam's and Folger's B2S$3
Exp May 31/16 x 2

Special K Nourish save $1 on any 396g
Exp. Dec 31/16 x 2

Kellogg's Mini-Wheats Harvest Blueberry 405g save $1 - Exp Dec 31/16 x 2

McVitie's save $1 on any 2 McVitie's 300 - 500g
Dec 31/16 x 4
Wish List:
Bob's Red Mill (not gluten free) save $1 on any
Clif Organic Trail Mix Bar save 75 cents
Dove save $1.50 wub any 2 hair or skin care
Any toilet tissue
Astro Yogurt any
Lara Bars save 50 cents on any one bar
Send a Private Message to LittleMinx
LittleMinx's Profile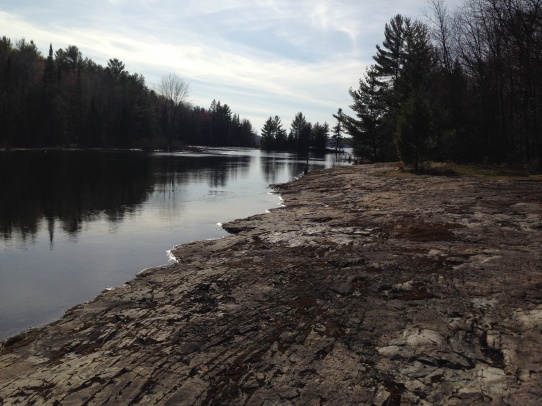 skullgal61
Trade Rating: 0Last Updated on:
Jan 28, 2016
Trade List:
Factory, public service (store management)
Send a Private Message to skullgal61
skullgal61's Profile
hollyquaiscer
Trade Rating: 109Positive Ratings:
100%
Last Updated on:
Jan 24, 2016
Trade List:
Im just firing up again, so I'll let you know soon
Send a Private Message to hollyquaiscer
hollyquaiscer's Profile